Skytek's Rita Malosti has been invited to join the newly formed Northern Ireland Space Leadership Council (NISLC)
The purpose of the Council will be to provide leadership to the space sector in Northern Ireland and work towards securing long term sustainable growth for the sector. This grouping will help to highlight the growing space sector in the region both nationally and internationally. This collaborative group can help support promotion of opportunities and possibilities to public and private stakeholders in Northern Ireland and act as a vital united voice representing the capabilities and aspirations of Northern Ireland stakeholders, supporting the development of a sustainable space ecosystem in the region, aligning with the wider National Space Strategy objectives and aspirations
Skytek is an active participant supporting the Northern Ireland Partnering for Growth Strategy to 2030 – Northern Ireland Partnering for Growth (NIPG) is a partnership between industry and government to grow the aerospace, defence, security and space sector in Northern Ireland. This works in unison with the UK's Aerospace Growth Partnership (AGP), a joint initiative between the UK aerospace industry and UK Government. 
Skytek supports the Northern Ireland Space Strategy through the NI Space Leadership Council 
Skytek (Rita) participated in the recent Northern Ireland workshop hosted by Digital Catapult NI, Northern Ireland Space Office and Blue Inspiration Ltd. The workshop was funded by the UK Space Agency and supported by the Satellite Applications Catapult – The purpose of this workshop is to support alignment of local government needs and requirements with NI business commercial development. The workshop provided an opportunity to explore priority areas where 'space' can support regional public service delivery and potentially define pilot research type activities to nurture government and local industry engagement.
"Skytek is an example of a company moving into the UK Space Sector with innovative technologies and capabilities to support development across the country and supporting the UK 'Levelling Up' agenda in the context of space development in the region."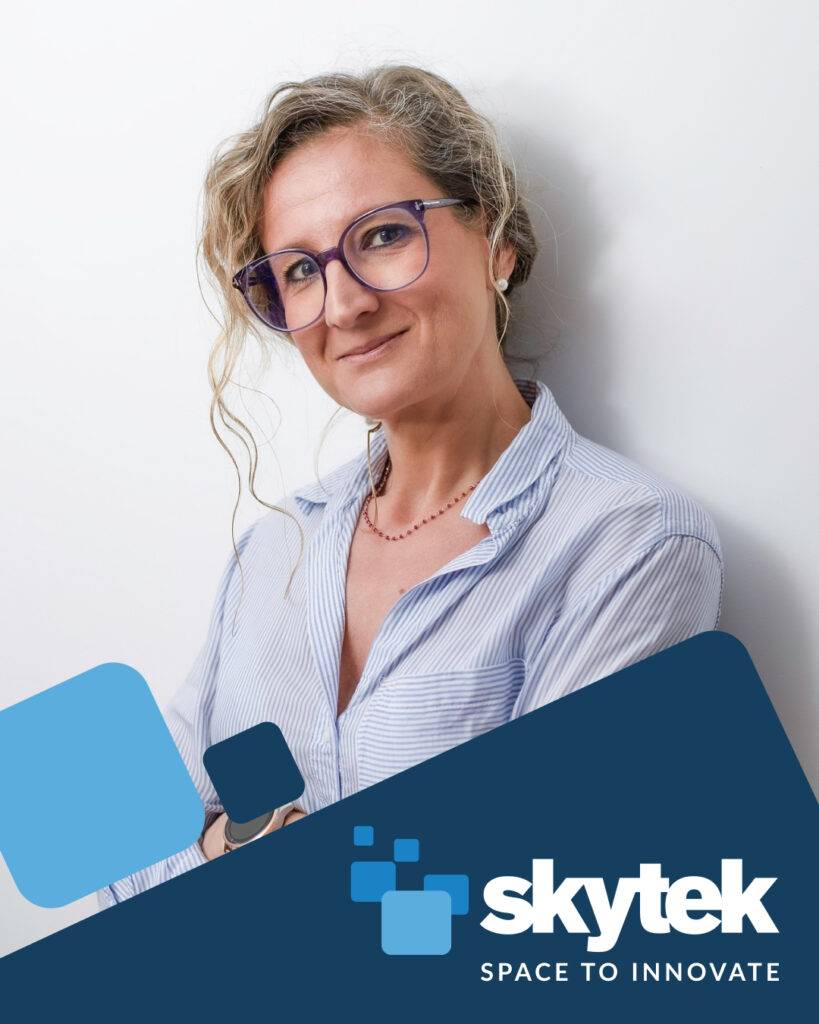 Rita Malosti
Head of Space Activities – Skytek