Right from its beginnings, Skytek has had its eyes on the stars, supporting human endeavour in the skies. We continue our collaborations with leading space agencies and organisations to deliver the software that powers satellites and crewed spaceflight.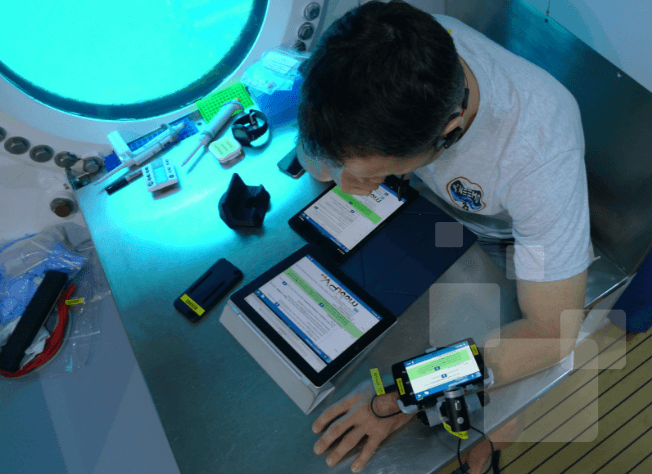 Skytek is developing the second generation of mobiPV project with the European Space Agency (ESA). The mobiPV provides astronauts with a mobile device-based tool for viewing and executing procedures and checklists.
The mobiPV application runs on iPads and Android tablets, which can be carried by astronauts as they move around the ISS. The application provides access to a library of procedures and checklists, which can be easily searched and navigated.
The mobiPV also includes features such as real-time updates, voice annotation, and multimedia support, allowing astronauts to easily access the information they need and stay up-to-date on changes to procedures and checklists.
Overall, the mobiPV is a valuable tool for improving the efficiency and accuracy of procedures and checklists on the ISS, helping to ensure the safety and success of missions in space.
For information, see NASA.
Assembly, Integration and Testing (AIT)
Working with leading aerospace manufacturer Airbus, Skytek is developing innovative software to assure correct assembly of spacecraft.
Spaceflight is an expensive business, so ensuring that spacecraft are designed, developed, and assembled correctly. Beginning in 2020, Skytek has commenced, in partnership with Airbus Defence and Space (Bremen), the development of Assessment of Assembly, Integration and Testing Software (AIT) Support System software for the Science Missions project of the European Space Agency (ESA).
What we offer:
Modern AIT functionality.
Introduction of EGS-CC infrastructure and test procedure standards emerging from the automotive industry.
ESA Voice-Guided Procedural Execution
Humans and machines will need to work together to handle unexpected, complex and potentially hazardous situations without help from Earth on future missions into deep space. CRUISE is a technology/crew operations demonstration experiment for a voice-guided procedure execution system.
The CRUISE project demonstrated voice-guided teamwork between crew and computer. This project aimed to improve astronaut efficiency on long missions when movement is limited.
For more information, see NASA
Augmented Reality HoloLens
Prototype Media Helmet for MobiPV Implemented Using MS HoloLens
Augmented Reality (AR) technologies are the next step in Industry 5.0, bringing as-needed virtual information to the material world. We partner with Finland's VTT Technical Research Centre and Airbus D&S spacecraft manufacturing facility in Toulouse. Skytek has worked to deliver an AR solution that supports manufacturing and testing, eases maintenance activities in remote locations and facilitates novel ways of using AR to replay captured video and information.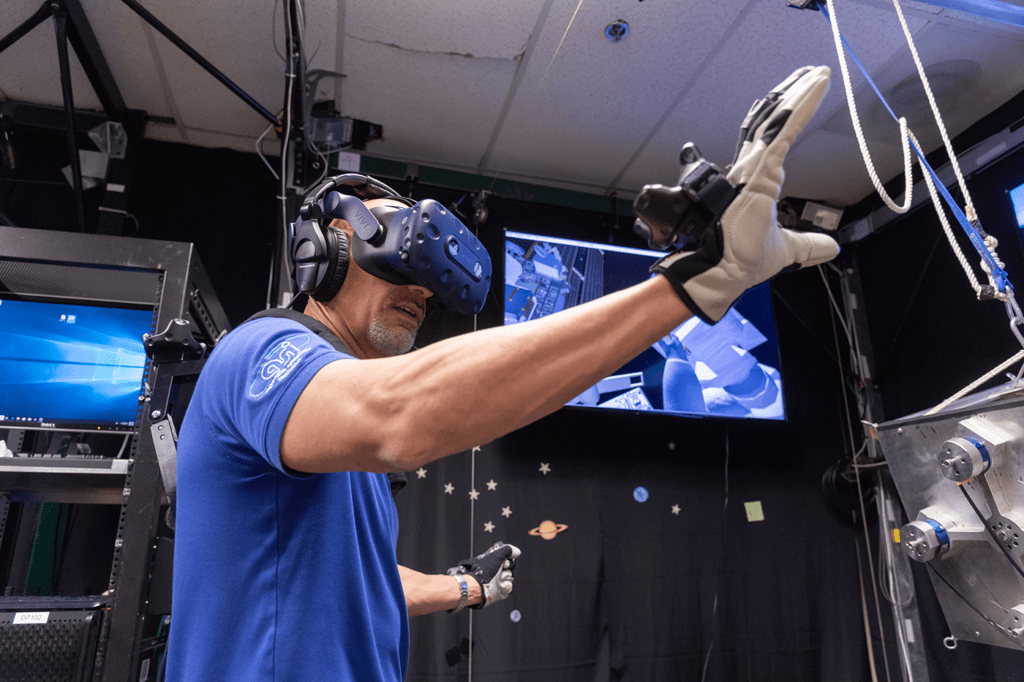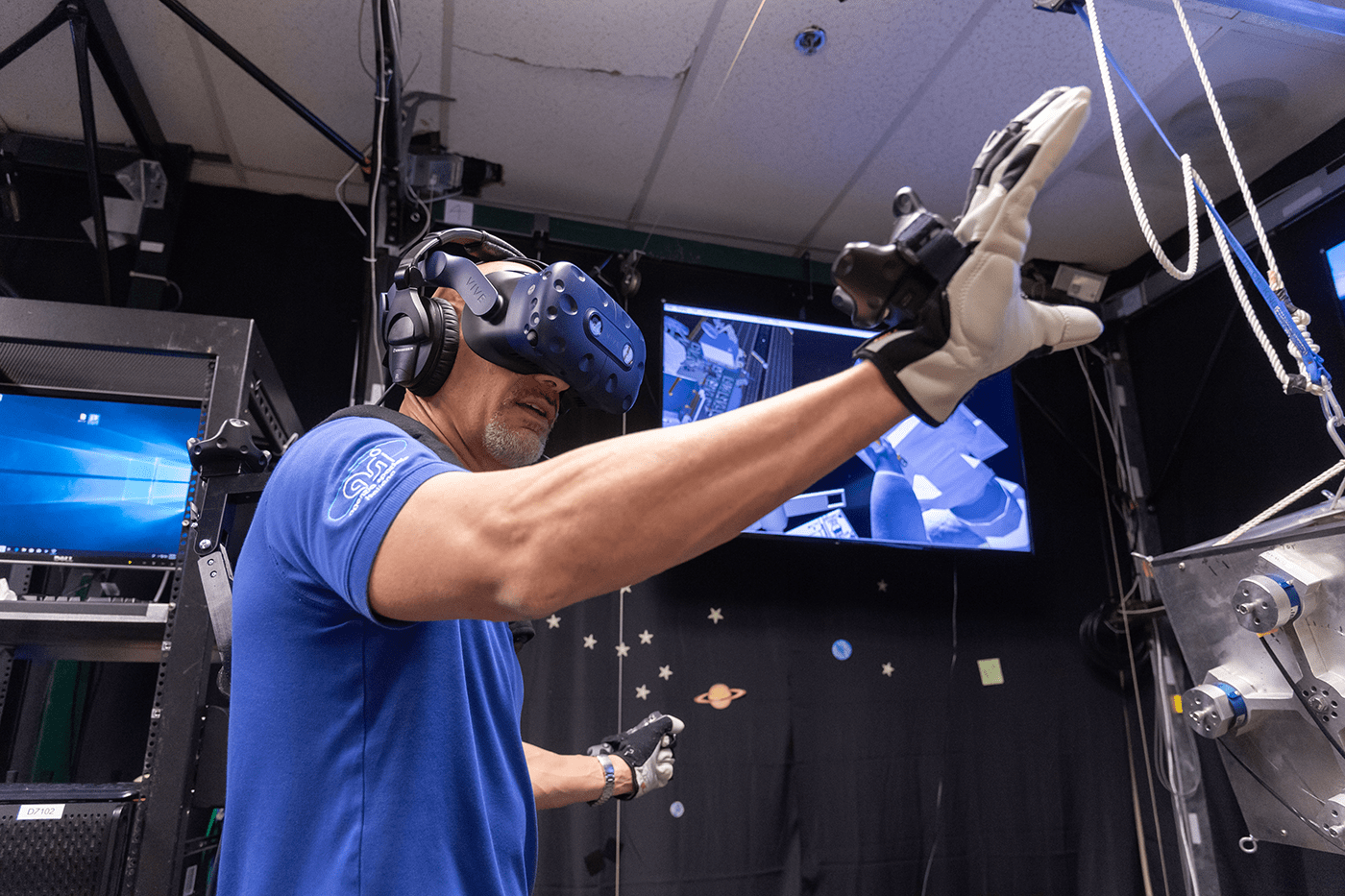 IPV: Tailoring Procedures and Tasks
IPV is used intensively daily to provide advanced crew support. 
This project sought to streamline astronauts workflow to ensure that only steps required to perform an activity are provided to the astronaut. XTP allows ground support to quickly and easily tailor a task to optimise efficient astronaut task execution.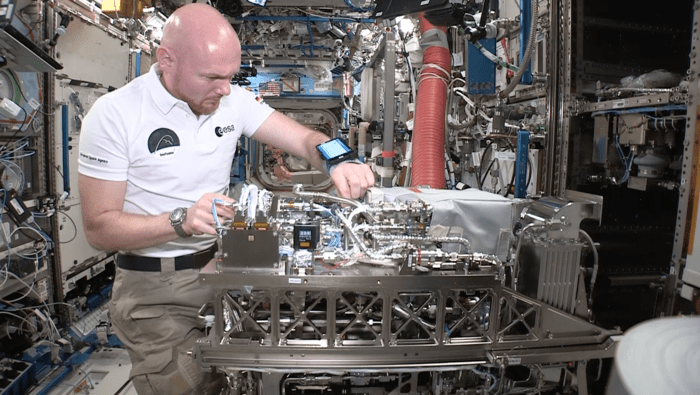 E-Collaboration for Earth Observation
The E-Collaboration for Earth Observation (E-CEO) project addresses the technologies and architectures needed to provide a collaborative research platform for automating data mining and information extraction experiments.
The platform serves for the implementation of open contests focusing on Information Extraction for EO applications. The possibility to implement – through the contests – different approaches and algorithms in a common Software Environment (provided by the collaborative platform) facilitates the comparison and the evaluation between different methodologies, which is one of the main requirements requested by scientific experts who develop algorithms in the EO field.
The E-CEO main objective is to provide a collaborative research platform for:
Automation of data mining and information extraction experiments;
Generation of reproducible results that can be easily shared.
Addressing specific scientific challenges and tackling new research problems in a "parallel and collaborative way".